I can help women raise their voices
CARE International, 18 June 2021
When women lead in emergencies, they no longer have to trek 10km and risk sexual violence in order to eat
Halatu Benjamin, 31, fled violence in South Sudan with her five children and two nieces. She has been living in the Omugo refugee settlement in northern Uganda since March 2018. Despite her trauma, Halatu has found solidarity and a sense of purpose as part of her women's group within the camp. The group saves together and supports members to set up small businesses, but perhaps most importantly, the group has discovered their collective power to improve the lives of people in their community. As for Halatu, she has discovered her inner leader, creating safe spaces for women in the camp, organising a boycott to force humanitarian agencies to address issues raised by the group, and taking on roles in the Refugee Welfare Council, where she can support other women to raise their voices.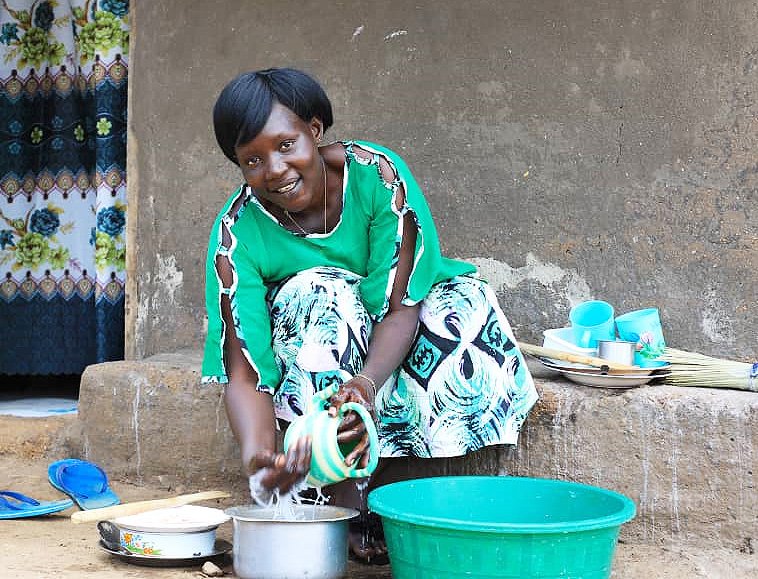 Tracking Climate Adaptation Financing in Uganda
Environmental Management for Livelihood Improvement Bwaise Facility (EMLI) and Care International in Uganda in partnership with Ministry of Finance Planning and Economic Development and Ministry of Water and Environment/Climate Change Department are undertaking an activity under the Partners for Resilience (PfR) to assess the flow of climate adaptation finance in Uganda.
The assessment based on Organization for Economic Co-operation and Development (OECD) Development Assistance Committee (DAC) creditor reporting system – Rio markers, is led by a global team, INKA Consults in 6 countries: Ethiopia, Ghana, Nepal, Philippines, Uganda and Vietnam with support from CARE Denmark and CARE Netherlands.
The following stories appeared in the 4th Issue of our Paper Crane Newsletter. Click on a link below to open / view the PDF.