"CARE has been active in Uganda since 1969 and working in the country continuously "
Country Director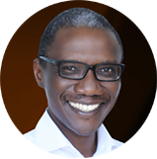 Hello friends of CARE International in Uganda
A few months into CARE Global's 75th Anniversary and the 51st for CARE International in Uganda, It gives me great pleasure to share with you all CARE International in Uganda's new five-year Business Plan (2021-2025).
Against the background of CARE's Vision 2030, CARE International in Uganda shall continue its focus on addressing women and girls' vulnerabilities.
CARE International in Uganda's plan to reach 2 million people by 2025, the majority being women, is a challenging but exciting commitment by the organization.
CARE International in Uganda's Business Plan journey started back in 2019. What we have today in this new Business Plan is due to a multi-stakeholder effort, both within and outside CARE International in Uganda.
Stakeholders ranging from District Local Governments, partners that we work with and for, the women and girls that we serve, donors, and many more have contributed to shaping the plan. All the hard work, moreover, during the COVID-19 pandemic, has led to a Business Plan that addresses life-changing needs for women and girls. Given the multi-faceted nature and complexity of poverty, we can't do everything. As expected, to remain effective at what we do, choices had to be made.
Yet CARE International in Uganda's ultimate program foci remain holistic and shall address the underlying causes of vulnerability and social injustice against women and girls.
The Uganda program foci from Climate and Gender Justice to the various Livelihoods interventions form an integrated program offer. The program interconnectedness and enabling programming approaches like gender-transformative
best-practice, resilience building, nexus, market-based approaches, and diversity/inclusion should allow CARE International in Uganda to implement and scale cutting-edge programs.
CARE's global humanitarian mandate shall also come to bear as and when an emergency hits Uganda. A robust OD. foundation shall be put in place to accompany the programmatic agenda. Thank you to all who supported us on this
journey, including the untiring colleagues at CARE International in Uganda.
We look forward to working with you all during the next five years to change the lives of vulnerable women and girls.