D.R.Congo: One of the world's forgotten humanitarian crisis in urgent need of international attention
August 4, 2018
Posted by:

WebAdmin

Category:

News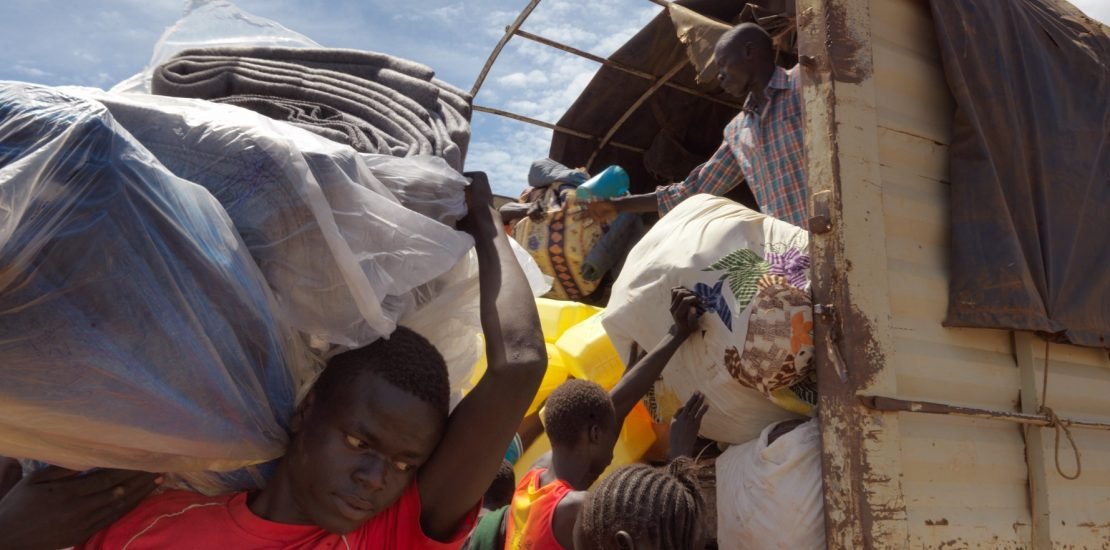 A surge in violent conflict and inter-communal tensions has forced more than 781,000 Congolese, many of them women and children, to flee their homes since 2017. The situation continues to deteriorate dramatically as escalating violence, particularly in the country's eastern region, is causing an exodus in neighboring countries. "Unfortunately, the situation is worsening day by day and the Congolese refugees are now among the ten largest refugee populations of the world. D.R Congo and the affected neighboring countries need international assistance more than ever before. The current response is severely overstretched and underfunded", says Delphine Pinault, CARE Uganda's Country Director. "We urgently need funding to continue supporting the Congolese refugees as another spike in influx is expected in the end of 2018."
Uganda is now hosting the largest number of refugees and asylum seekers from DRC, in total 288,766 as of 18th July 2018. The majority of people are women and children, making up 82% of the population. There is a severe lack of food and an urgent need to protect women and children from gender based violence incidents.
"People who arrive report severe incidents of sexual abuse and violence. The lack of safe spaces and shelter, especially for women and children who are already traumatized, needs to be prioritized", says Pinault. 
The situation is also very critical also in Zambia that is now hosting more than 42,000 Congolese. There, the new arrivals are putting additional pressure to the local population who is suffering from an already dire economic situation. Some families have to walk long distances to fetch water and to collect donated food. 
In May 2018, UNHCR has updated the response plan for the DRC Regional Response Strategy for 2018 and revised the expected number of new refugees in Uganda to 150,000, with 300,000 as contingency. Despite the difficulties and the unprecedented number of refugees in Uganda and Zambia, the two countries are keeping their doors open but the situation is deteriorating for everyone. The risk of more Congolese fleeing their country remains high, with a disastrous impact on the precarious humanitarian situation in both the DRC and the neighboring regions.
"Unfortunately, the situation is worsening day by day and the Congolese refugees are now among the ten largest refugee populations of the world. D.R Congo and the affected neighboring countries need international assistance more than ever before. The current response is severely overstretched and underfunded", says Delphine Pinault, CARE Uganda's Country Director. "We urgently need funding to continue supporting the Congolese refugees as another spike in influx is expected in the end of 2018."
CARE has been working in DRC since 1994, initially responding to a refugee crisis following the Rwandan genocide. Currently our teams in Uganda and Zambia, prioritizing the most vulnerable, are providing assistance through distribution of hygiene items, such as pads and underwear to women. In addition, aiming to protect sexual violence survivors, CARE is creating safe spaces for women, pregnant women and children; and is offering psychological support and counseling on sexual reproductive health, basic sanitation and hygiene. So far we have reached more than 14,000 people. Our teams in Uganda and Zambia will continue to monitor the situation closely and assess the needs of those affected and especially of women and girls, as conditions are expected to deteriorate further in the coming weeks. In Zambia we are also leading the shelter and infrastructure group, having built 2,700 shelters, and are building a refugee reception center, a distribution center, and a center for survivors of sexual and gender-based violence.